What's Inside GP Premium?
Take a look through our collection of add-ons
GP Premium
Trusted by 23,000+ happy customers!
All 14 add-ons & future releases
Unlimited websites
Lifetime usage
1 year of updates & support
30 day money back guarantee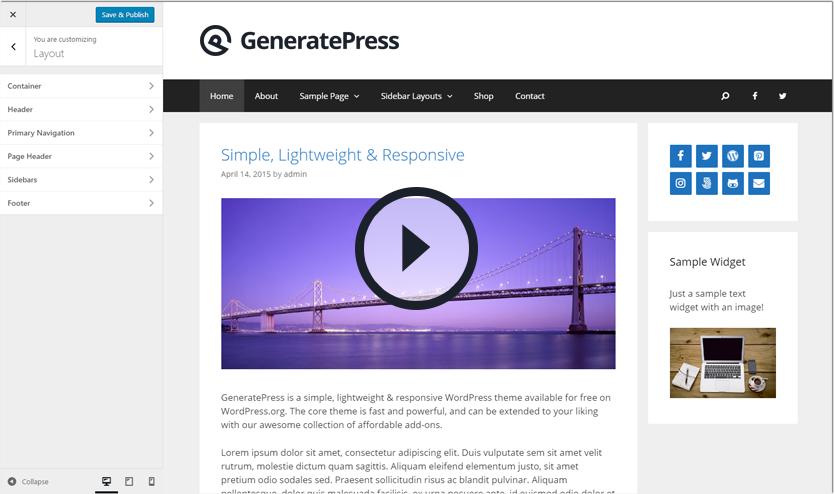 How many sites can I use GP Premium on?
You are free to use GP Premium on as many websites as you like, whether they're for you or your clients.

What happens after the 1 year of updates and support?
You can choose to renew your license key so you continue to receive updates and priority support in our forums.

Will my website break if I don't renew my license key?
No, your website won't change. Once you purchase GP Premium, you own it for life and are free to use it for as long as you like.

Do you offer a discount on license key renewals?
Yes we do! If you choose to renew your license key, you'll receive a 40% discount.

What kind of support can I expect?
We take support very seriously. Active license key holders have full access to our priority support forums.

What do updates include?
Updates include new add-ons, improved features, performance enhancements and bug fixes.

What's your refund policy?
If you're not happy with GP Premium, we'll happily provide you with a refund within 30 days of your purchase - no questions asked!

Will my license key renew automatically?
No. You'll never be billed after your initial purchase. After 1 year, you can choose to manually renew your license key.

Our Customers Us
Quick. Easy. Flexible. I used this to replace Thesis. It is very easy to use and the support is quick, friendly and helpful. My experience with Thesis did help me do things faster. Hooks, CSS - a little knowledge of how those work help with any theme. I got all the add-ons which also add shortcuts to building your site.
As others have said, GeneratePress is a great theme. It's flexible, easy to use and the theme code is up-to-date on current WP standards, including moving all theme options to the Customizer. The code structure is clean, well-organized and easy to follow. The developer has also provided numerous hooks and filters which makes it easy to customize many areas of the theme without having to modify theme files. One often-asked question is, "Do I need the Add-ons to do customizations?"...
I was so frustrated with the theme I was using that when I broke it for no obvious reason I finally gave up on patching it up and went scouting for a new theme. I'm very happy that I came across GeneratePress. Basic theme customization in the free version allowed me to recreate most of the look that I had before. With the Super Pack of addons I was able to get almost all the way there. The aspects that...
I was looking for a nice clean theme that I could customize and would work on mobile devices. When my friend found out about my site he said I should make an app as well. I told him to check out my site on his phone and he was amazed that it looked and functioned just like an app.