What's Inside GP Premium?
Take a look through our collection of add-ons
GP Premium
Trusted by 23,000+ happy customers!
All 14 add-ons & future releases
Unlimited websites
Lifetime usage
1 year of updates & support
30 day money back guarantee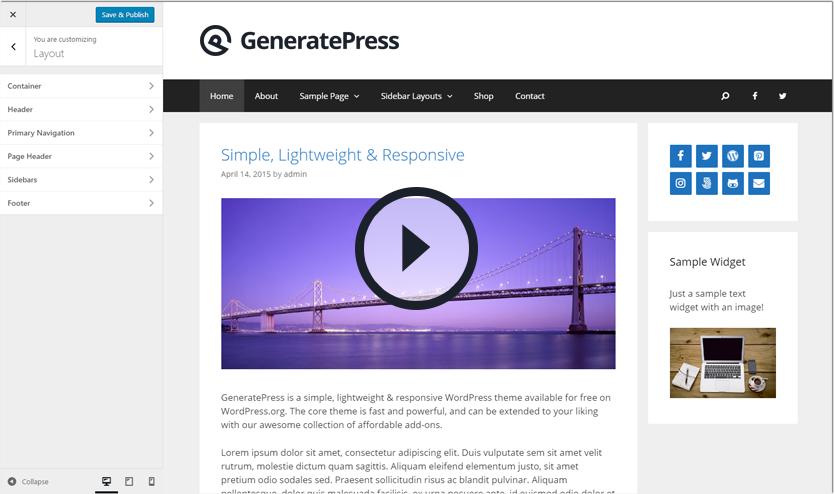 How many sites can I use GP Premium on?
You are free to use GP Premium on as many websites as you like, whether they're for you or your clients.

What happens after the 1 year of updates and support?
You can choose to renew your license key so you continue to receive updates and priority support in our forums.

Will my website break if I don't renew my license key?
No, your website won't change. Once you purchase GP Premium, you own it for life and are free to use it for as long as you like.

Do you offer a discount on license key renewals?
Yes we do! If you choose to renew your license key, you'll receive a 40% discount.

What kind of support can I expect?
We take support very seriously. Active license key holders have full access to our priority support forums.

What do updates include?
Updates include new add-ons, improved features, performance enhancements and bug fixes.

What's your refund policy?
If you're not happy with GP Premium, we'll happily provide you with a refund within 30 days of your purchase - no questions asked!

Will my license key renew automatically?
No. You'll never be billed after your initial purchase. After 1 year, you can choose to manually renew your license key.

Our Customers Us
A great theme that allows deep customization in the WordPress way. Instead of shortcodes, custom screens and stepping into plugin territory, you can use the customizer and meta boxes for lots of simple stuff. If you want complex customization with a child theme, this a wonderful parent theme, with lots of hooks to add content just anywhere, very clear CSS that you can easily override without ids or !important, and very responsive support. Paid plugins are cheap and they offer...
The wordpress theme may look very plain when it is first installed, but it is relatively easier to create a simple look and feel that I want. The support was great. For those who do not mind some hands-on on the layout customization, it is a great WordPress theme which can achieve the layout you want. Thank you for the review here. I had tried it and is very happy with this theme. Thank you Tom for your prompt support...
I'd been searching and searching for the right template for me and I couldn't find it. This template is great because I could develop it exactly how I wanted. Also the support is awesome!!!
Seriously! How does this only rate 4.9? Generate Press and more importantly Thomas are amazing. This layout is intuitive, easy to use and the prices is ridiculously low compared to competitors. Give this man some applause because he's outdone himself!