Install GeneratePress
Installing the free theme only takes a minute.
Step 1
Go to your WordPress Dashboard and login.
Step 2
Go to Appearance – Themes.
Step 3
Click the Add New button next to the title.
Step 4
Search for GeneratePress.
Step 5
Install and activate.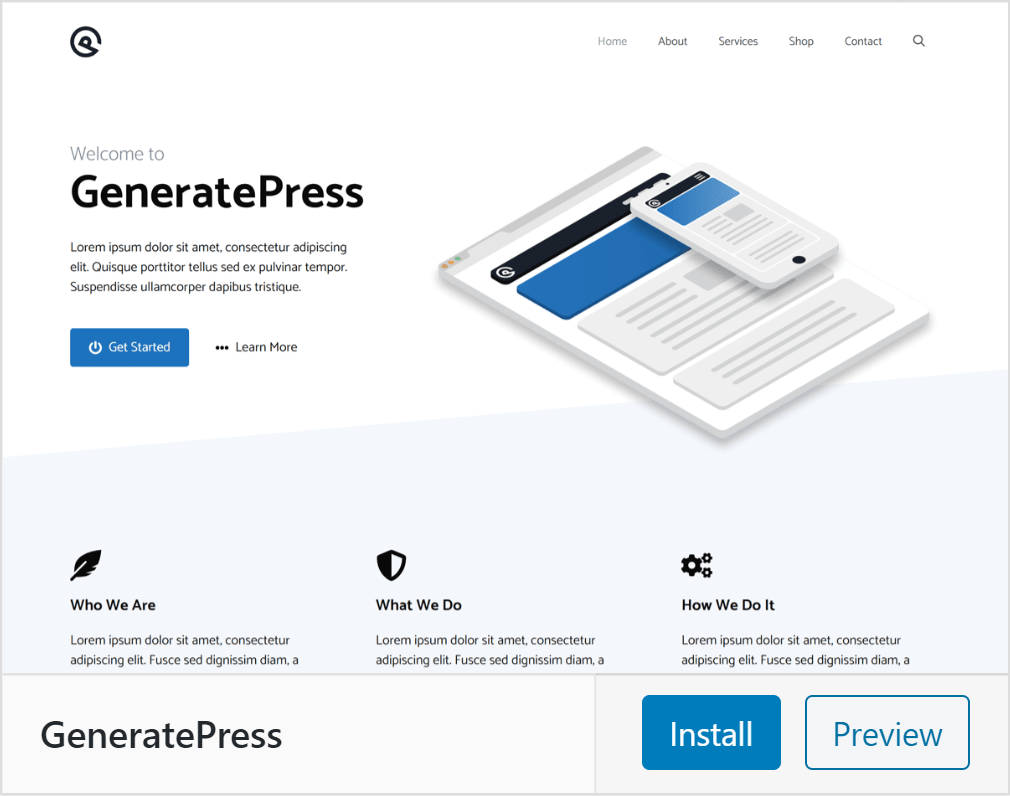 Our Users Love Us
Over 1000 5 star reviews on WordPress.org.
GeneratePress is super light, super easy and performs with excellence. The support is excellent and extremely responsive and within the community you will find the answers you need if you are looking for help. There really is no need to look elsewhere as GeneratePress is perfect.
As someone who demands both performance and usability, GeneratePress has truly been a complete transformation of the way I develop and design my WordPress sites. From ecommerce to blogs, it's one theme to rule them all!
So happy I found GeneratePress. It's been my framework for over a year, maybe 2 years. It gets better and better all the time. Loads of hooks and filters for dev work, and all the basics covered for the non-coders too.
I'm always looking for ways to optimise my processes and improve efficiencies across the team. GeneratePress has become a crucial part of our technology stack. And I know hundreds of our WP Elevation members love it too.