Step 1
Go to your WordPress Dashboard and login
yourwebsite.com/wp-admin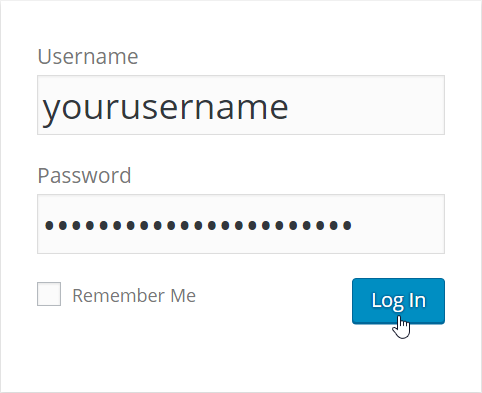 ---
Step 2
Go to "Appearance > Themes"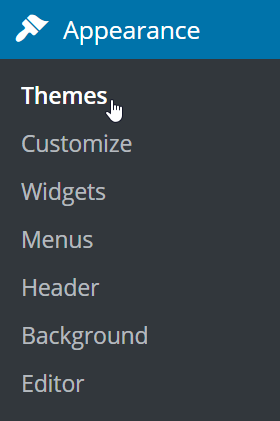 ---
Step 3
Click the "Add New" button next to the title

---
Step 4
Search for GeneratePress

---
Step 5
Install and activate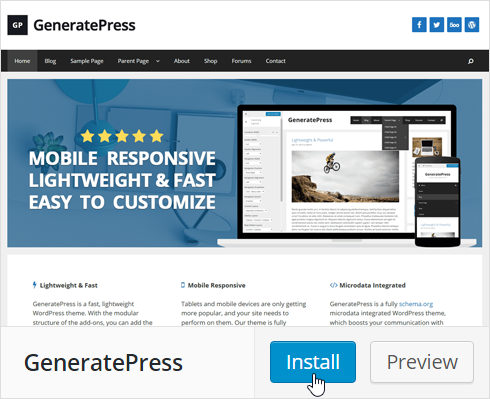 GP Premium
Trusted by 20,000+ happy customers!
All 12 add-ons & future releases
Unlimited websites
Lifetime usage
1 year of updates & support
30 day money back guarantee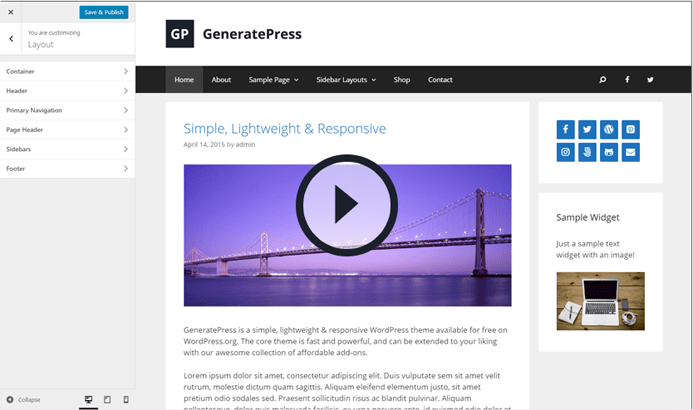 I've used lots of different themes and stumbled across GP in a comments thread on a 'Best WordPress themes' blog post and thought I'd give it a go. I upgraded to buy all the add ons - a no brainer decision really - makes editing/designing a dream! I was experiencing a couple of issues, so took a look on the support forums for the theme and found my answers. Tom Usborne, the lead develop for the theme gives comprehensive, courteous...
My wife and I have used the default Twenty Twelve theme on our beer blog (beermakesthree.com) for 2 years. Every time I tried to use a new theme, several I even paid for, I couldn't make it work. My HTML skills are stuck pre-Y2K and I'm hopeless with CSS. When I found the Exhibit theme, a GeneratePress child theme, it worked great. I bought the entire GeneratePress add-on pack and it's really let me easily customize the blog. We think...
In the past I had always assumed you had to pay $50 or $75 for a quality theme. Not true! I love GeneratePress. It's better than the last theme I paid $75 for. And, most important for me, it's super-simple. And yes, I bought the package of addons. Again, because it made my life simpler. And the price is what...four or five coffees at your favorite coffee shop?
Excellent theme, I'm playing with it to replace my current theme (Thesis) with something else with a good performance in terms of speed and lightweight. Overall this is a very promising theme, it could easily became a blockbuster.