Step 1
Go to your WordPress Dashboard and login
yourwebsite.com/wp-admin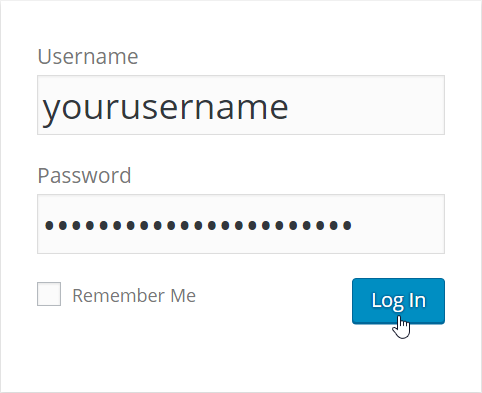 ---
Step 2
Go to "Appearance > Themes"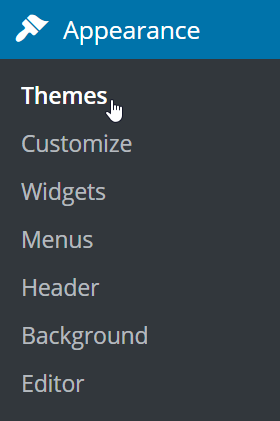 ---
Step 3
Click the "Add New" button next to the title

---
Step 4
Search for GeneratePress

---
Step 5
Install and activate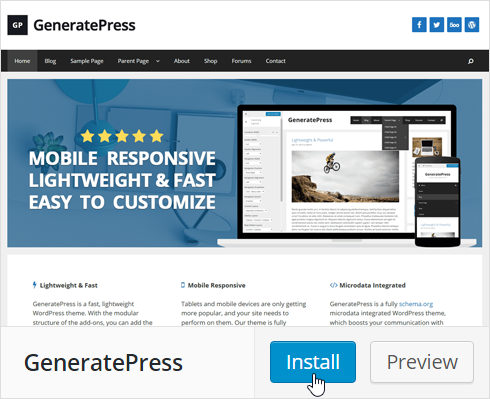 GP Premium
Trusted by 17,000+ happy customers!
All 12 add-ons & future releases
Unlimited websites
Lifetime usage
1 year of updates & support
30 day money back guarantee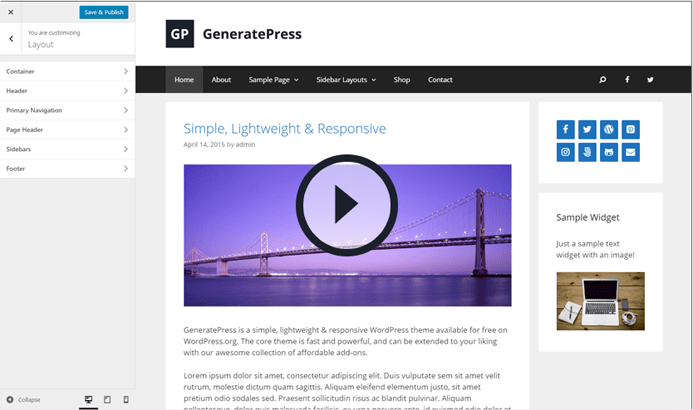 I've probably had 300 WordPress sites over the years. I have some of the best paid themes available. I was looking for a single theme to run on WP Multisite which gave me the ability to quickly change the look and feel of each site. I watched the videos for the add-ons and immediately bought them, it was a no brainer. I have paid $200 for themes that do less and you need a doctorate in Computer Science to understand...
GeneratePress can give you the look you want without the head-scratching confusion you can live without. Best of all, the developer himself answers questions with thorough cordiality and a friendly demeanor that shows he respects the people who use what he creates, even when our questions reveal our misunderstandings or lack of experience. Thumbs way up on all criteria and measurements of value!
Combine Generate Press with its full suite of (paid) add ons with a little custom CSS & you've got a recipe for a Website that's truly yours. Have had it a week so far & I'm really looking forward to working with my graphic designer to really make it special. A theme that doesn't dictate how things should be? Fab.
I originally purchased GeneratePress and the Add-ons because I loved the minimalist design and great ease of customization options. After owning the theme/plugin for half a year, I can say the support is even better. Tom responses to questions quickly and with friendliness. Simply go to GP's Support Page [http://generatepress.com/support/] and see for yourself how fast and efficiently Tom gives advice and answers. Couldn't ask for a better developer.