Step 1
Go to your WordPress Dashboard and login
yourwebsite.com/wp-admin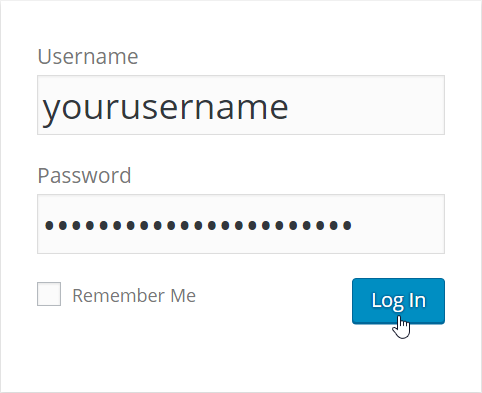 ---
Step 2
Go to "Appearance > Themes"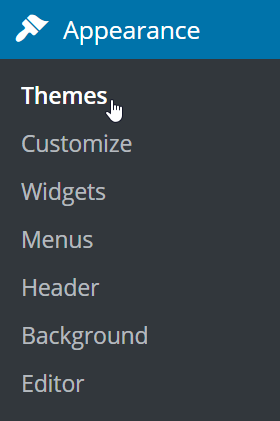 ---
Step 3
Click the "Add New" button next to the title

---
Step 4
Search for GeneratePress

---
Step 5
Install and activate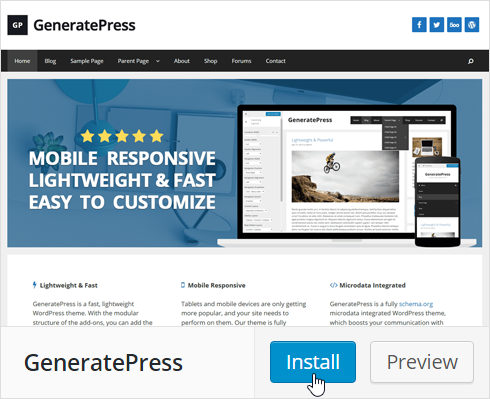 GP Premium
Trusted by 25,000+ happy customers!
All 14 modules & future releases
Unlimited websites
Lifetime usage
1 year of updates & support
30 day money back guarantee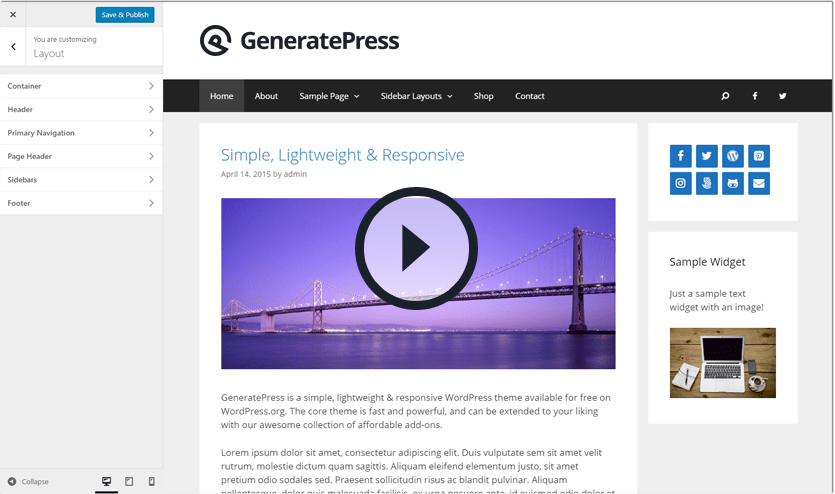 Well, this is the best theme I ever saw. If I should judge just the theme without add-ons then it's decent theme and you can make nice site with it. I can't complain and I would recommend it amongst other free themes. But the real killer feature is the pack of add-ons GP Premium you can buy just for 30 USD. It really makes this theme the jack of all trades. You can customize about anything with it. The support...
This is the future of WordPress themes. Free theme that is built rock solid and light weight core of HTML5 CSS3. Theme is fast as lightening. Then add premium plugins to add the options and capabilities as needed. Plugins that follow the theme in the future and that don't try to work with every theme. Yes, that is the idea. Good for WordPress and for the developer as they have a stream of income. Love the freemium model. Wake up...
I decided to invest first 30$ to give it a try. Well no disappointment, very easy to use, hooks are great for further customizing, works with all plugins i already used to. First experience building a website, was like 6 hours of work! Thumbs up!
I have been using GP for a while, with the $30 addons package. Using the supplied child theme, I can easily customize everything without having to touch the WP core files. All my WP plugins play well with it and I have had no compatibility problems. It works perfectly on any screen size, and is a true responsive theme. Because you only pay the once for the addon package, the initial cost effectively becomes less each time you use it...