Step 1
Go to your WordPress Dashboard and login
yourwebsite.com/wp-admin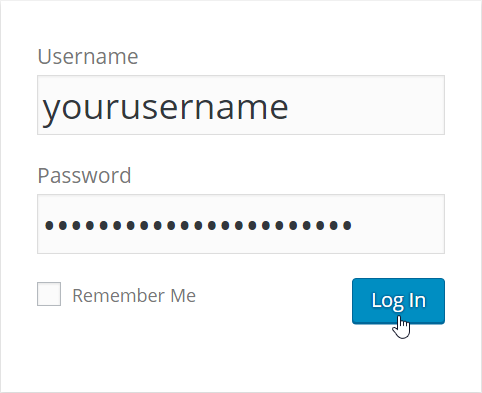 ---
Step 2
Go to "Appearance > Themes"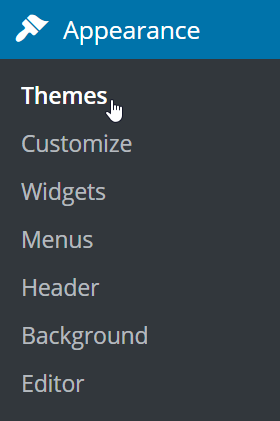 ---
Step 3
Click the "Add New" button next to the title

---
Step 4
Search for GeneratePress

---
Step 5
Install and activate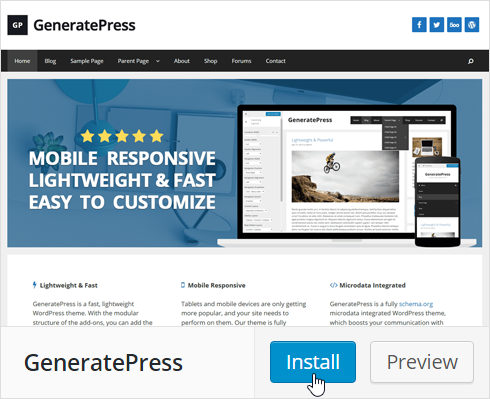 GP Premium
Trusted by 23,000+ happy customers!
All 14 add-ons & future releases
Unlimited websites
Lifetime usage
1 year of updates & support
30 day money back guarantee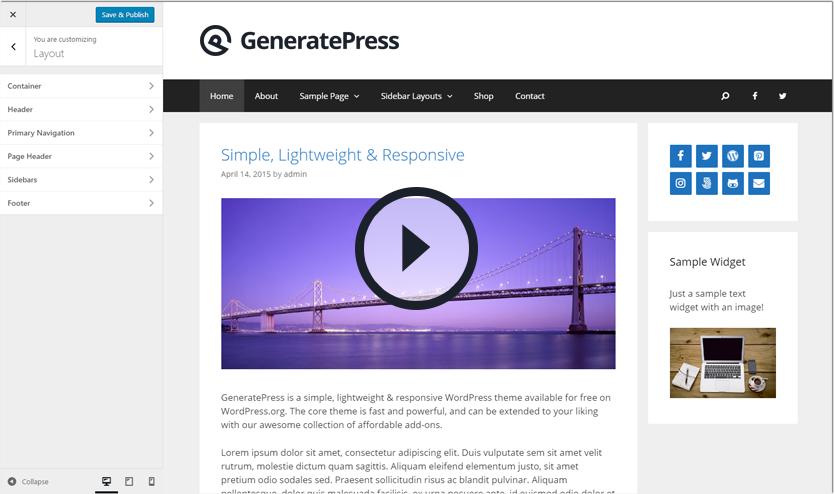 I was immediately impressed with the functionality and flexibility offered by Generate Press... in a free theme. I was able to understand, use and customize the theme easily. Nothing more is needed to set up a great WordPress site. But they aren't just giving away a WordPress theme. The flexibility they offer for customizing Generate Press can be extended through Add-Ons. The user can select what they'd like more control over, such as Typography, and purchase Add-Ons to give them...
GeneratePress can give you the look you want without the head-scratching confusion you can live without. Best of all, the developer himself answers questions with thorough cordiality and a friendly demeanor that shows he respects the people who use what he creates, even when our questions reveal our misunderstandings or lack of experience. Thumbs way up on all criteria and measurements of value!
I just love it. Not any headaches, pure enjoyment to work with it, even for a complete newbie. Since the theme is fully customized, I highly recommend it to everyone, the most knowledgeable developer too. It loads fast and it's search engine friendly, you really can't ask for more. I would never bother with any different themes, my every site will be definitely build on GeneratePress. As to the theme support, I can't even imagine anything better... thank you very...
This is an excellent customizable WordPress theme with exceptional support.