What's Inside GP Premium?
Take a look through our collection of add-ons
GP Premium
Trusted by 20,000+ happy customers!
All 14 add-ons & future releases
Unlimited websites
Lifetime usage
1 year of updates & support
30 day money back guarantee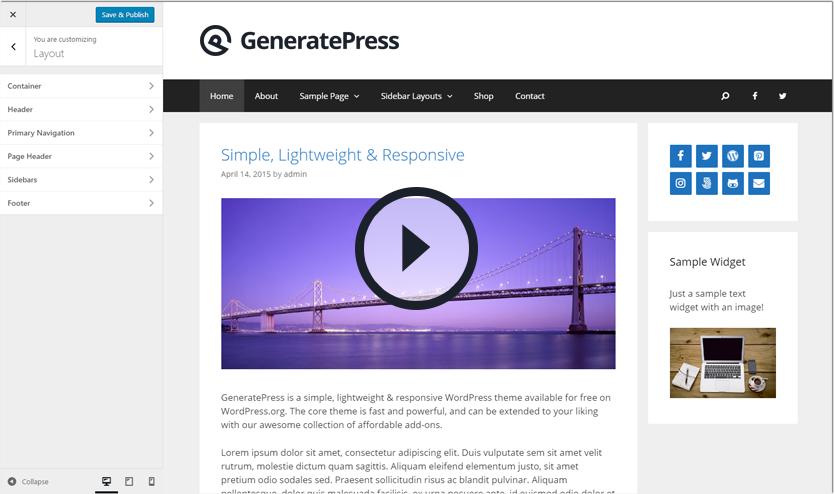 How many sites can I use GP Premium on?
You are free to use GP Premium on as many websites as you like, whether they're for you or your clients.

What happens after the 1 year of updates and support?
You can choose to renew your license key so you continue to receive updates and priority support in our forums.

Will my website break if I don't renew my license key?
No, your website won't change. Once you purchase GP Premium, you own it for life and are free to use it for as long as you like.

Do you offer a discount on license key renewals?
Yes we do! If you choose to renew your license key, you'll receive a 40% discount.

What kind of support can I expect?
We take support very seriously. Active license key holders have full access to our priority support forums.

What do updates include?
Updates include new add-ons, improved features, performance enhancements and bug fixes.

What's your refund policy?
If you're not happy with GP Premium, we'll happily provide you with a refund within 30 days of your purchase - no questions asked!

Will my license key renew automatically?
No. You'll never be billed after your initial purchase. After 1 year, you can choose to manually renew your license key.

Our Customers Us
What a great find! This theme solves so many problems you usually have with other themes: Finally a theme that gives you very easy control over the look of your site without requiring you to spend hours fiddling around with child themes or custom css.
This is a really good theme, even in the free version. Very easy to customize, comprehensible CSS estructure, and a extraordinary support (just check the forums 🙂 ). Thanks, Tom
This theme is like one you'd PAY FOR. Mean that. Check it out. GP Has all the stuff. 1, 2, 3, cols, custom hearder/footer, several very nice child themes. Small, under a meg, responsive, W3C Validated, Schema.org microdata, seo friendly, cross browser (inc damn IE8+), WooCommerce, BuddyPress, and about 10 languages, 100% translatable. 8 widget areas, 5 navigation positions, 5 sidebar layouts, etc etc. He makes his $ by selling his Plugins, which are nice and inexpensive. Charges way to...
Bravo. This theme looks good, works well, and the code is well thought out and expertly assembled. Support is very good, as well. Any questions I've had were previously addressed by the developer in the support forums on WP or developer's own site.