What's Inside GP Premium?
Take a look through our collection of add-ons
GP Premium
Trusted by 20,000+ happy customers!
All 14 add-ons & future releases
Unlimited websites
Lifetime usage
1 year of updates & support
30 day money back guarantee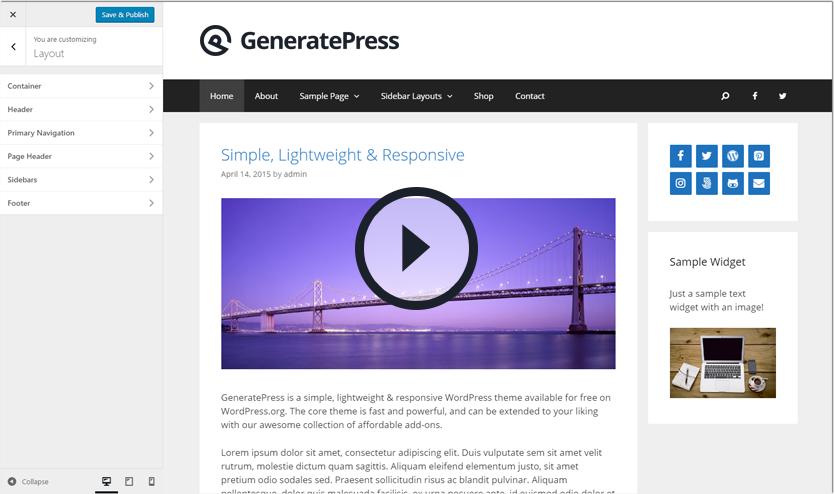 How many sites can I use GP Premium on?
You are free to use GP Premium on as many websites as you like, whether they're for you or your clients.

What happens after the 1 year of updates and support?
You can choose to renew your license key so you continue to receive updates and priority support in our forums.

Will my website break if I don't renew my license key?
No, your website won't change. Once you purchase GP Premium, you own it for life and are free to use it for as long as you like.

Do you offer a discount on license key renewals?
Yes we do! If you choose to renew your license key, you'll receive a 40% discount.

What kind of support can I expect?
We take support very seriously. Active license key holders have full access to our priority support forums.

What do updates include?
Updates include new add-ons, improved features, performance enhancements and bug fixes.

What's your refund policy?
If you're not happy with GP Premium, we'll happily provide you with a refund within 30 days of your purchase - no questions asked!

Will my license key renew automatically?
No. You'll never be billed after your initial purchase. After 1 year, you can choose to manually renew your license key.

Our Customers Us
I was looking for a nice clean theme that I could customize and would work on mobile devices. When my friend found out about my site he said I should make an app as well. I told him to check out my site on his phone and he was amazed that it looked and functioned just like an app.
Thanks for this theme Tom. Folks, this is a VERY good theme. And I don't say that lightly. I've been using WordPress since the beginning and have tried 100's, if not 1000's of themes, and I really, really like this theme. I like it even more, now that I've purchased the add-on plugin. I can create any type of site design I want with this theme. It rocks!
The beauty of this theme, whether you pay for the Addons or not, is the fact that you can customize anything you want. This Theme offers a basic WordPress design that can be used for anything, plus the ability to customize it with one of the easiest the user interfaces to learn that I have seen.
Hi, Like many others, I painfully research themes for each site I build--and I both love and hate the process. There are some beautiful themes out there that do some amazing things. But they are often bloated, filled with bad code, and come bundled with spotty support. Not GeneratePress. I initially downloaded the free version (which is nicely done as well) However, when I checked out the add-ons, I was blown away by the added functionality. They're light-weight, and they...