What's Inside GP Premium?
Take a look through our collection of add-ons
GP Premium
Trusted by 25,000+ happy customers!
All 14 add-ons & future releases
Unlimited websites
Lifetime usage
1 year of updates & support
30 day money back guarantee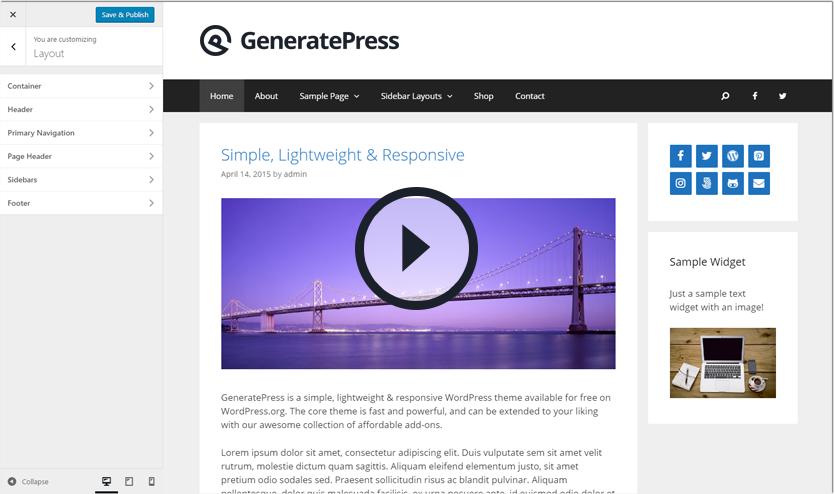 How many sites can I use GP Premium on?
You are free to use GP Premium on as many websites as you like, whether they're for you or your clients.

What happens after the 1 year of updates and support?
You can choose to renew your license key so you continue to receive updates and priority support in our forums.

Will my website break if I don't renew my license key?
No, your website won't change. Once you purchase GP Premium, you own it for life and are free to use it for as long as you like.

Do you offer a discount on license key renewals?
Yes we do! If you choose to renew your license key, you'll receive a 40% discount.

What kind of support can I expect?
We take support very seriously. Active license key holders have full access to our priority support forums.

What do updates include?
Updates include new add-ons, improved features, performance enhancements and bug fixes.

What's your refund policy?
If you're not happy with GP Premium, we'll happily provide you with a refund within 30 days of your purchase - no questions asked!

Will my license key renew automatically?
No. You'll never be billed after your initial purchase. After 1 year, you can choose to manually renew your license key.

Our Customers Us
Thanks for this theme Tom. Folks, this is a VERY good theme. And I don't say that lightly. I've been using WordPress since the beginning and have tried 100's, if not 1000's of themes, and I really, really like this theme. I like it even more, now that I've purchased the add-on plugin. I can create any type of site design I want with this theme. It rocks!
I have been using GP for a while, with the $30 addons package. Using the supplied child theme, I can easily customize everything without having to touch the WP core files. All my WP plugins play well with it and I have had no compatibility problems. It works perfectly on any screen size, and is a true responsive theme. Because you only pay the once for the addon package, the initial cost effectively becomes less each time you use it...
Now that us Gen-Xers are having to get reading glasses, it's getting hard to read the text on the average WP theme. I'm a professional writer with a couple sites. I want my posts to be readable without hitting CTRL+, since most of my readers don't know about CTRL+. That means comfortable font sizes and space between lines and words. But, call me over-demanding, I also want a site that's responsive because more than half my readers are on mobiles...
I originally purchased GeneratePress and the Add-ons because I loved the minimalist design and great ease of customization options. After owning the theme/plugin for half a year, I can say the support is even better. Tom responses to questions quickly and with friendliness. Simply go to GP's Support Page [http://generatepress.com/support/] and see for yourself how fast and efficiently Tom gives advice and answers. Couldn't ask for a better developer.