What's Inside GP Premium?
Take a look through our collection of premium modules
GP Premium
Trusted by 30,000+ happy customers!
All premium modules
Full access to the Site Library
Unlimited websites
Lifetime usage
1 year of updates & support
30 day money back guarantee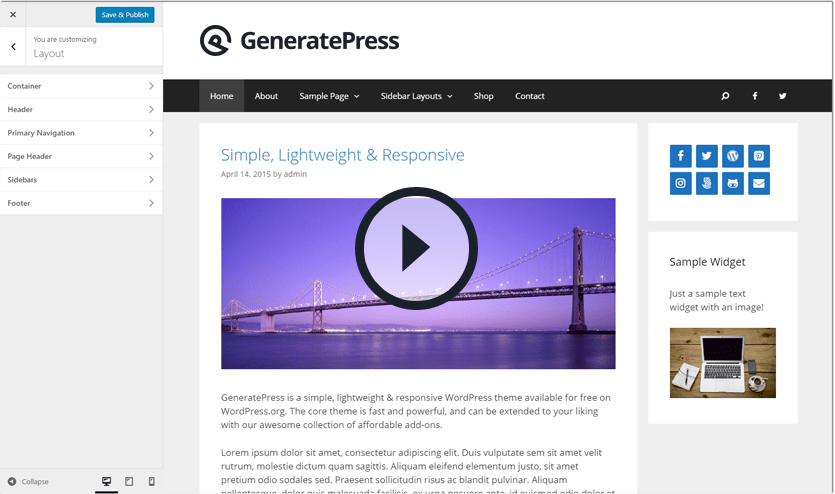 How many sites can I use GP Premium on?
You are free to use GP Premium on as many websites as you like, whether they're for you or your clients.

What happens after the 1 year of updates and support?
You can choose to renew your license key so you continue to receive updates and priority support in our forums.

Will my website break if I don't renew my license key?
No, your website won't change. Once you purchase GP Premium, you own it for life and are free to use it for as long as you like.

Do you offer a discount on license key renewals?
Yes we do! If you choose to renew your license key, you'll receive a 40% discount.

What kind of support can I expect?
We take support very seriously. Active license key holders have full access to our priority support forums.

What do updates include?
Updates include new modules, improved features, performance enhancements and bug fixes.

What's your refund policy?
If you're not happy with GP Premium, we'll happily provide you with a refund within 30 days of your purchase - no questions asked!

Will my license key renew automatically?
No. You'll never be billed after your initial purchase. After 1 year, you can choose to manually renew your license key.

Our Customers Us
I'm a developer but I don't have many free time to do own theme with many features such as responsive and HTML5. I was looking for a long time the theme that I can easy edit. Finally I found GeneratePress, now I can easy make child themes for my websites!
Now that us Gen-Xers are having to get reading glasses, it's getting hard to read the text on the average WP theme. I'm a professional writer with a couple sites. I want my posts to be readable without hitting CTRL+, since most of my readers don't know about CTRL+. That means comfortable font sizes and space between lines and words. But, call me over-demanding, I also want a site that's responsive because more than half my readers are on mobiles...