What's Inside GP Premium?
Take a look through our collection of add-ons
GP Premium
Trusted by 23,000+ happy customers!
All 14 add-ons & future releases
Unlimited websites
Lifetime usage
1 year of updates & support
30 day money back guarantee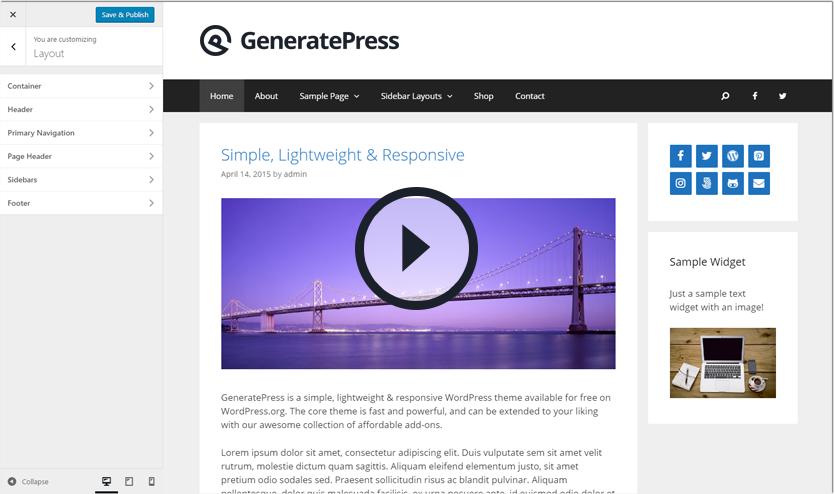 How many sites can I use GP Premium on?
You are free to use GP Premium on as many websites as you like, whether they're for you or your clients.

What happens after the 1 year of updates and support?
You can choose to renew your license key so you continue to receive updates and priority support in our forums.

Will my website break if I don't renew my license key?
No, your website won't change. Once you purchase GP Premium, you own it for life and are free to use it for as long as you like.

Do you offer a discount on license key renewals?
Yes we do! If you choose to renew your license key, you'll receive a 40% discount.

What kind of support can I expect?
We take support very seriously. Active license key holders have full access to our priority support forums.

What do updates include?
Updates include new add-ons, improved features, performance enhancements and bug fixes.

What's your refund policy?
If you're not happy with GP Premium, we'll happily provide you with a refund within 30 days of your purchase - no questions asked!

Will my license key renew automatically?
No. You'll never be billed after your initial purchase. After 1 year, you can choose to manually renew your license key.

Our Customers Us
The best WordPress theme that I have come across by far and the support that you get is simply awesome and the guy works hard to improve different parts of the theme every time.
As others have said, GeneratePress is a great theme. It's flexible, easy to use and the theme code is up-to-date on current WP standards, including moving all theme options to the Customizer. The code structure is clean, well-organized and easy to follow. The developer has also provided numerous hooks and filters which makes it easy to customize many areas of the theme without having to modify theme files. One often-asked question is, "Do I need the Add-ons to do customizations?"...
I am a WordPress beginner, I have been using WordPress for almost 2 months now and this theme has been my introduction to WordPress - a very pleasant introduction. Even the free theme has many easy customization options and works well. I recommend buying the premium plugins, they are well worth their price (which is not much at all!), add a ton of easily-changeable settings and functions which save a lot of time. It works well with other popular plugins...
Tom Usborne and staff go above and beyond to make sure problems and issues are solved in a timely manner! By far some of the better support and customer service I've ever experienced!!