What's Inside GP Premium?
Take a look through our collection of add-ons
GP Premium
Trusted by 20,000+ happy customers!
All 14 add-ons & future releases
Unlimited websites
Lifetime usage
1 year of updates & support
30 day money back guarantee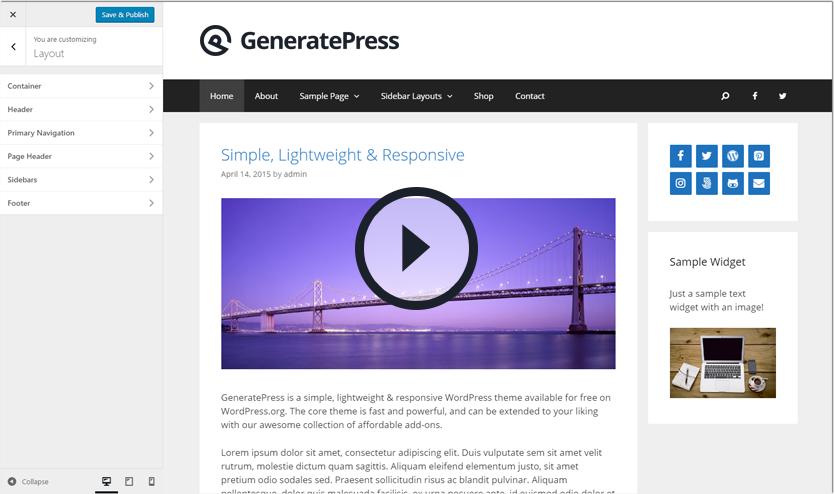 How many sites can I use GP Premium on?
You are free to use GP Premium on as many websites as you like, whether they're for you or your clients.

What happens after the 1 year of updates and support?
You can choose to renew your license key so you continue to receive updates and priority support in our forums.

Will my website break if I don't renew my license key?
No, your website won't change. Once you purchase GP Premium, you own it for life and are free to use it for as long as you like.

Do you offer a discount on license key renewals?
Yes we do! If you choose to renew your license key, you'll receive a 40% discount.

What kind of support can I expect?
We take support very seriously. Active license key holders have full access to our priority support forums.

What do updates include?
Updates include new add-ons, improved features, performance enhancements and bug fixes.

What's your refund policy?
If you're not happy with GP Premium, we'll happily provide you with a refund within 30 days of your purchase - no questions asked!

Will my license key renew automatically?
No. You'll never be billed after your initial purchase. After 1 year, you can choose to manually renew your license key.

Our Customers Us
The wordpress theme may look very plain when it is first installed, but it is relatively easier to create a simple look and feel that I want. The support was great. For those who do not mind some hands-on on the layout customization, it is a great WordPress theme which can achieve the layout you want. Thank you for the review here. I had tried it and is very happy with this theme. Thank you Tom for your prompt support...
I have used so many other themes for various jobs, but this theme is by far the most logical, straightforward and simple to use. It is fast and lightweight and is extremely customizable. It's the most common sense WordPress product I have ever come across and it just works. The developer seems to have captured just what I have been looking for in a theme and I will probably use this theme for a lot of work going forward. The...
I'm a developer but I don't have many free time to do own theme with many features such as responsive and HTML5. I was looking for a long time the theme that I can easy edit. Finally I found GeneratePress, now I can easy make child themes for my websites!
I feel like such a newb. And I'm not completely illiterate when it comes to building sites and working with a theme. But Boy HOWDY! The GeneratePress theme is simply stunning in its simplicity, and the ease with which you can work the back end is downright BRILLIANT. Further, I recommend the add-ons (because having toys to play with when designing is FUN)as it will benefit you and the developer (so he can create more toys for us to play...