What's Inside GP Premium?
Take a look through our collection of add-ons
GP Premium
Trusted by 20,000+ happy customers!
All 14 add-ons & future releases
Unlimited websites
Lifetime usage
1 year of updates & support
30 day money back guarantee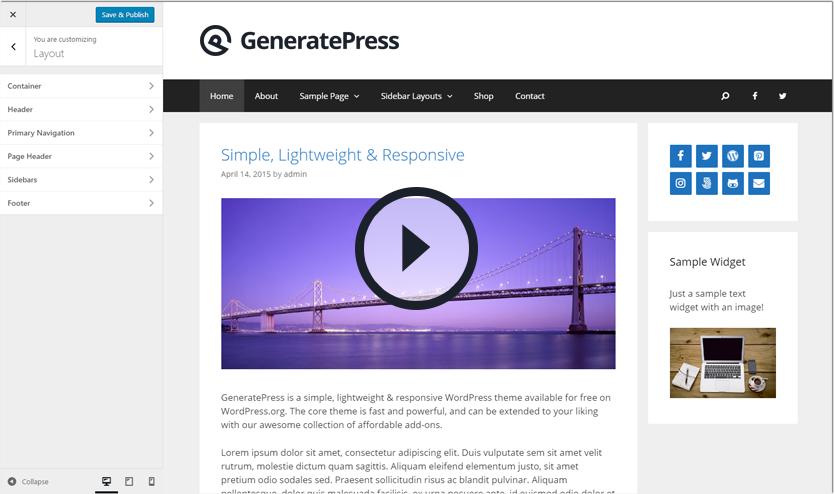 How many sites can I use GP Premium on?
You are free to use GP Premium on as many websites as you like, whether they're for you or your clients.

What happens after the 1 year of updates and support?
You can choose to renew your license key so you continue to receive updates and priority support in our forums.

Will my website break if I don't renew my license key?
No, your website won't change. Once you purchase GP Premium, you own it for life and are free to use it for as long as you like.

Do you offer a discount on license key renewals?
Yes we do! If you choose to renew your license key, you'll receive a 40% discount.

What kind of support can I expect?
We take support very seriously. Active license key holders have full access to our priority support forums.

What do updates include?
Updates include new add-ons, improved features, performance enhancements and bug fixes.

What's your refund policy?
If you're not happy with GP Premium, we'll happily provide you with a refund within 30 days of your purchase - no questions asked!

Will my license key renew automatically?
No. You'll never be billed after your initial purchase. After 1 year, you can choose to manually renew your license key.

Our Customers Us
I have used a number of themes and been frustrated by most. They are either overly complicated, too rigid or both. GeneratePress accomplished everything I wanted to do with my site. The appearance is clean and clear. The interface is easy to use and intuitive; offering excellent flexibility in presentation and structure. GeneratePress offers a package of add on's that extend the capability of the theme at a great value. They allow adjustments to many elements including color, typography, spacing,...
Like many others, I have been testing and trying many WP themes. I don't do PHP (can do some light modifications if explained), but I do want to customize and change the visual look exactly to my liking. It's been getting little tiresome trying to find themes that have features that I need for each project plus would easily be changed to look like I want. Well, I came across Generatepress just by accident and decided to give it a...
Just loaded GeneratePress and bought the premium add-ons pack This has got to be the greatest yet !
I am new to WordPress and the support for this theme has been unbelievably quick and helpful. Whenever I have a question I have gotten an answer within hours (or less) and we resolved every single issue-most of which were due to my ignorance or strange things with other widgets.