What's Inside GP Premium?
Take a look through our collection of premium modules
GP Premium
Trusted by 25,000+ happy customers!
All 14 modules & future releases
Unlimited websites
Lifetime usage
1 year of updates & support
30 day money back guarantee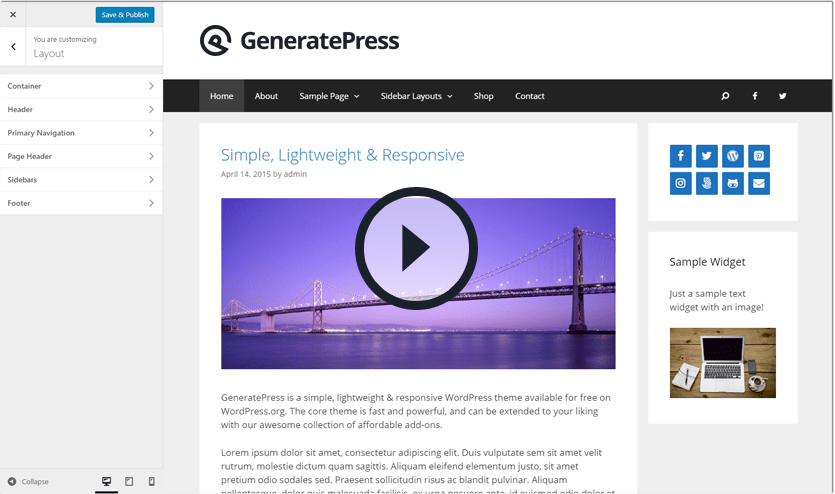 How many sites can I use GP Premium on?
You are free to use GP Premium on as many websites as you like, whether they're for you or your clients.

What happens after the 1 year of updates and support?
You can choose to renew your license key so you continue to receive updates and priority support in our forums.

Will my website break if I don't renew my license key?
No, your website won't change. Once you purchase GP Premium, you own it for life and are free to use it for as long as you like.

Do you offer a discount on license key renewals?
Yes we do! If you choose to renew your license key, you'll receive a 40% discount.

What kind of support can I expect?
We take support very seriously. Active license key holders have full access to our priority support forums.

What do updates include?
Updates include new modules, improved features, performance enhancements and bug fixes.

What's your refund policy?
If you're not happy with GP Premium, we'll happily provide you with a refund within 30 days of your purchase - no questions asked!

Will my license key renew automatically?
No. You'll never be billed after your initial purchase. After 1 year, you can choose to manually renew your license key.

Our Customers Us
After trying literally dozens of themes, I finally chose generate press because of aesthetics, simplicity and ease of use. I like tweaking things (a lot) so I upgraded to the pro version. Definitely worth it. I now have complete control of all aspects of my web design. I can't imagine using any other theme. The only problem I had (me not reading the installation instructions) was handled quickly an professionally by support. I highly recommend this theme!
The theme allows novices to easily customize a wide range of elements but is so simple and clean that it will not limit your design options going forward. I highly recommend the addons. Go for the bundle. It's well worth it and the support offered is extremely helpful and fast.