Step 1
Go to your WordPress Dashboard and login
yourwebsite.com/wp-admin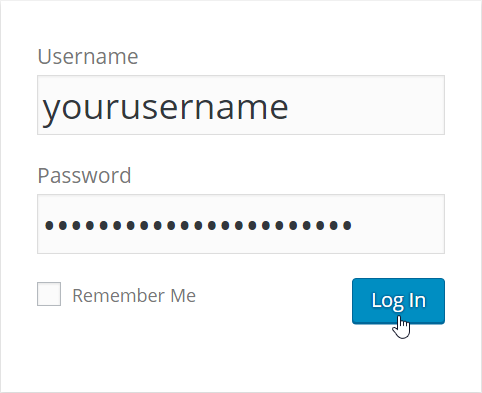 ---
Step 2
Go to "Appearance > Themes"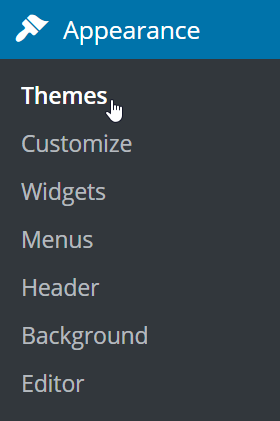 ---
Step 3
Click the "Add New" button next to the title

---
Step 4
Search for GeneratePress

---
Step 5
Install and activate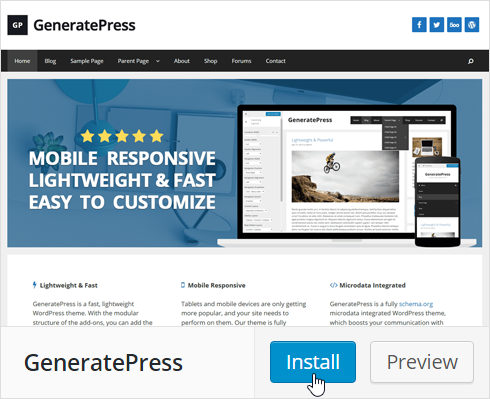 GP Premium
Trusted by 25,000+ happy customers!
All 14 modules & future releases
Unlimited websites
Lifetime usage
1 year of updates & support
30 day money back guarantee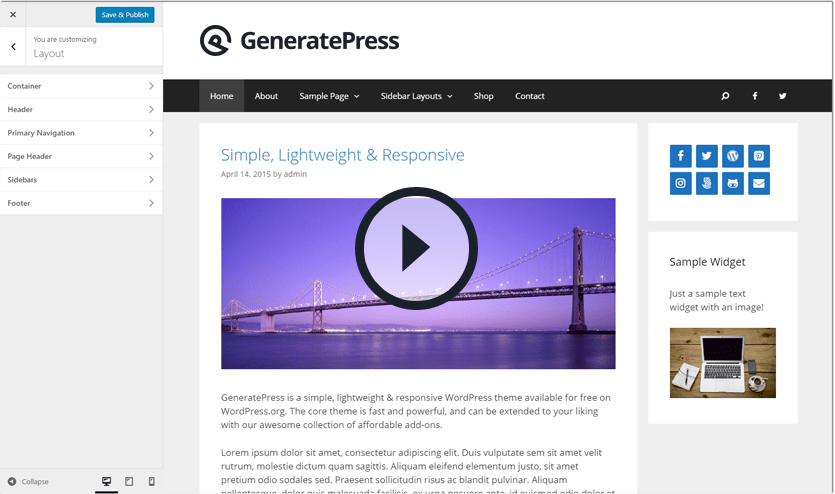 After trying literally dozens of themes, I finally chose generate press because of aesthetics, simplicity and ease of use. I like tweaking things (a lot) so I upgraded to the pro version. Definitely worth it. I now have complete control of all aspects of my web design. I can't imagine using any other theme. The only problem I had (me not reading the installation instructions) was handled quickly an professionally by support. I highly recommend this theme!
I am new to WordPress and the support for this theme has been unbelievably quick and helpful. Whenever I have a question I have gotten an answer within hours (or less) and we resolved every single issue-most of which were due to my ignorance or strange things with other widgets.
The best WordPress theme that I have come across by far and the support that you get is simply awesome and the guy works hard to improve different parts of the theme every time.
I've been working on modifying another theme to get it ready for my first website. After spending months fighting to get that theme to function as I felt it should I decided to begin looking for other solutions. By chance I stumbled upon GeneratePress and I just can't believe it took so long to find. I can't imagine why the blogs aren't ablaze with glowing mentions of this theme. Never have I found a free theme that offers so much...