Step 1
Go to your WordPress Dashboard and login
yourwebsite.com/wp-admin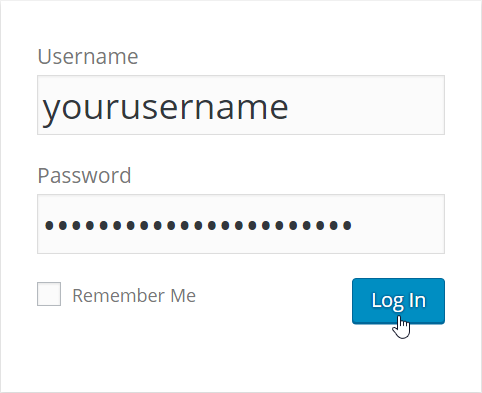 ---
Step 2
Go to "Appearance > Themes"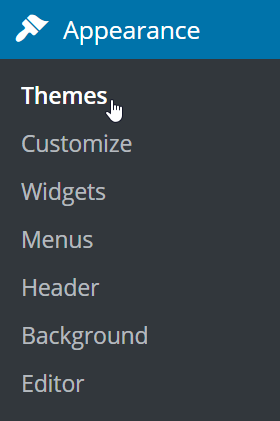 ---
Step 3
Click the "Add New" button next to the title

---
Step 4
Search for GeneratePress

---
Step 5
Install and activate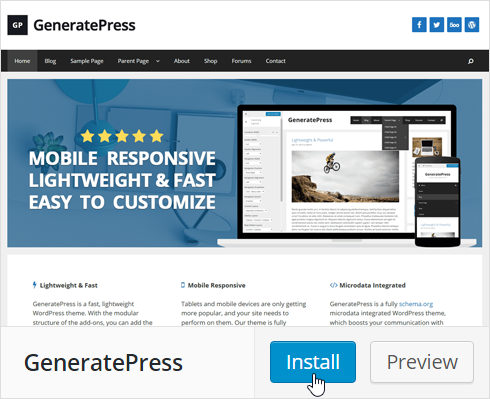 GP Premium
Trusted by 25,000+ happy customers!
All 14 modules & future releases
Unlimited websites
Lifetime usage
1 year of updates & support
30 day money back guarantee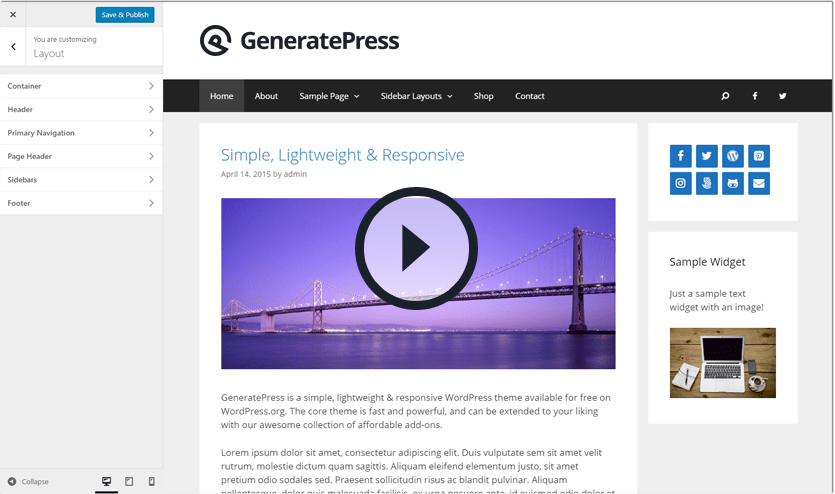 Could not be happier with this theme. Very easy to setup. I'm new to WordPress and had my site up in one day. If you want a simple and easy to use theme, this is the one for you. I would suggest getting the add on plugin package which is very inexpensive and provides the ability to make a lot of modifications to your site VERY easily.
Thanks for this theme Tom. Folks, this is a VERY good theme. And I don't say that lightly. I've been using WordPress since the beginning and have tried 100's, if not 1000's of themes, and I really, really like this theme. I like it even more, now that I've purchased the add-on plugin. I can create any type of site design I want with this theme. It rocks!
I actually replaced a premium them purchased from another site which had one of the worst user interface experiences ever. The theme's controls were a breath of fresh air - very straightforward and intuitive.
I've probably had 300 WordPress sites over the years. I have some of the best paid themes available. I was looking for a single theme to run on WP Multisite which gave me the ability to quickly change the look and feel of each site. I watched the videos for the add-ons and immediately bought them, it was a no brainer. I have paid $200 for themes that do less and you need a doctorate in Computer Science to understand...